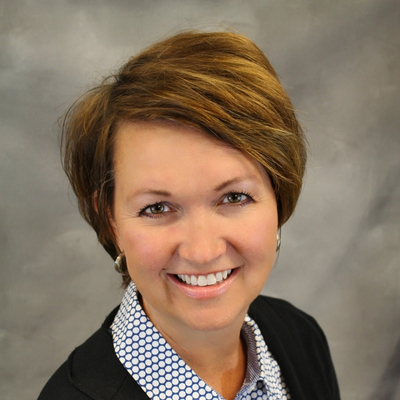 If I were to share one message with our community, it would be how incredible the staff is at Gunnison Valley Hospital. This week I went to a meeting with a handful of our staff members. In this meeting I asked them questions, some of them being what they like that is happening at Gunnison Valley Hospital, and what things we could do differently. Their responses were so positive and happy. They feel like their job isn't just a paycheck, but they have deep job satisfaction knowing that the services they offer actually make a difference to the people in our community.
Human connection has been one of our goals to focus on this year. I believe that is what sets us apart from others. We try to focus on, and value those, interactions we have with patients and families. Rather than focus on the ailments of the body, we look at the people. Those people are our neighbors, friends, and family.
This perspective is shared among all of our staff members. They love what they do. They love the people they serve. Because Gunnison Valley Hospital's staff feels this connection to the strengthening of our community, as a team, we are constantly asking ourselves, what more can we offer the community? What could we do better? What new advancements do we need to bring to our people?
This consistent "growth" thought-process has brought about positive change in the expansion of our buildings, ensuring top-end technology, and bringing in more specialists to Gunnison.
We are so excited to announce that after more than five years of planning, we are finally getting an in-house MRI machine! Our MRI has been in a mobile unit just outside of the Emergency room entrance for the past several years. Now, we are expanding the hospital in order to house the new Phillips Ingenia Ambition 5 MRI unit we are purchasing. These new technologies and comforts make a difference to the quality of care we are able to offer our patients.
Also, new to this year, we constructed a new family practice building in Gunnison for Mid Utah Family Medicine where Bryce Barton and Wade Anderson practice. We are building a new clinic in Manti to house Sean Olsen with the Main Street Family Clinic and the Manti Pharmacy. These new clinics are allowing our providers to have additional space to better serve our patients.
Another pivotal moment for Gunnison Valley Hospital is that we were able to secure a Urology Services contract with Sean J Henderson, MD and Brad Burton, PA as visiting specialists to Gunnison Valley Hospital. These providers are seeing patients in clinic and are doing procedures and surgeries at the Hospital. This is a major convenience for our communities and patients. Urologists are in short supply, so we feel extremely fortunate to have them here.
To quickly highlight a few other things:
We are honoring the building Dwight Inouye worked in. We are remodeling and updating the building. The name will remain the "Inouye Clinic." The clinic will be used as a specialty clinic and will house Dr. Kevin Kirk who is a visiting ophthalmologist.
We sadly razed the "Old Hospital" to make room for our future. We are expanding our Learning Center for children of our employees. The day care currently has a three to four year waiting list, so with the new building we can meet the child-care needs of all of our working parents right here on campus.
These are just a few examples of things Gunnison Valley Hospital is doing to give more to our community. We are better because of our community and our community is better because we are here. We help each other. We rely on the community to support our hospital so we can be here when you need us. Whether it be for a heart attack in the emergency department or a delivery of a new baby, we are here for you.
This job presents its daily challenges of ensuring that I am keeping the providers, staff and community members happy. I want to make sure our employees desire to stay here and that we give them the resources they need to do their job. It's my hope that they understand that their work has a meaningful and very positive impact on others. Every day I go to work feeling blessed that I get to work with these wonderful and amazing providers and staff. They care deeply about the success of our hospital and even more deeply about the care of their patient's.